Click each state to learn more.
Maryland
Minnesota
New Jersey
New Mexico
AI is helping small businesses grow and do more this holiday season

During this busy time of year, small businesses are turning to Intuit's AI tools to help them connect with new customers and make more money with less work.

The holiday season is a busy time for everyone. Seemingly never-ending to-do lists, social functions, and family gatherings can make the last few months of the year feel like a blur. But if you happen to be a small business owner, the holiday season can be especially stressful as you face the busiest—and most financially critical—days of the whole year, from Small Business Saturday to Cyber Monday and more. In fact, last year's data showed that up to 65% of small businesses' annual revenue was generated during the holiday season alone.
As Alexandra Daras, founder and CEO of The Pretty Pink Rooster, noted, the holiday season is "the Super Bowl of shopping for us." With so much on the line, we're big believers that small business owners and entrepreneurs should be able to harness cutting-edge tools so that they can spend their limited time focused on serving their customers and delivering the products they love.
For more than 5 years, we have been developing a suite of responsible artificial intelligence (AI)-powered tools that help small businesses boost productivity, cut costs, and make insightful financial decisions that are right for them all year long. Kesha Jaramillo, founder of the natural skin care product line Brown Sugar by Kesha Janaan, told us, "This holiday season, Intuit's AI tools are helping me do more, especially as things get busier. They help me save time."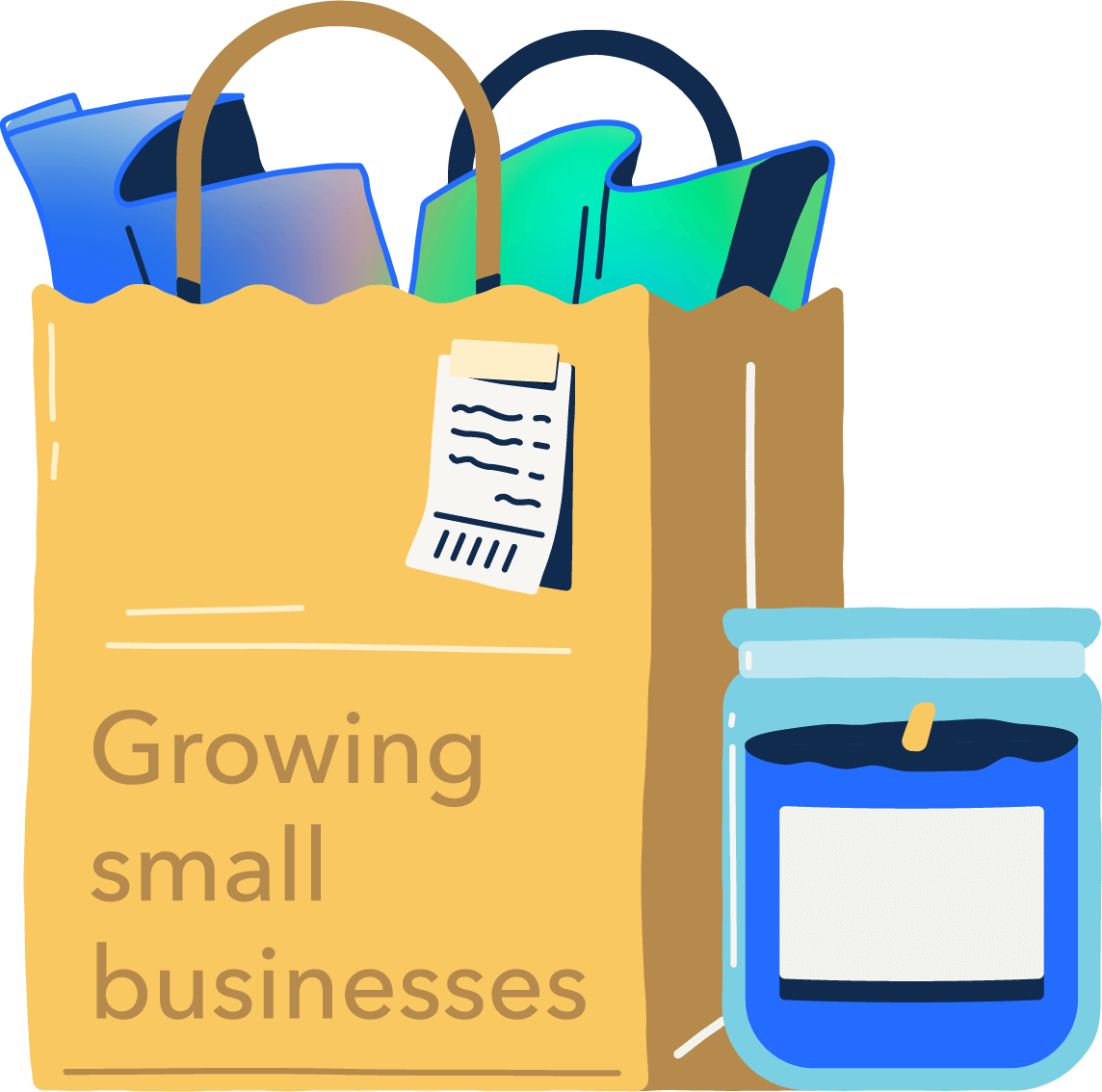 But what exactly do Intuit's AI tools do?
For any small business, the challenges of acquiring customers, securing capital, paying workers, and delivering their products or services are constants all year round, but the pressure is emphasized as demands increase during the holiday season. AI tools can help solve these challenges with efficiency by automating repetitive tasks while also providing personalized, data-driven insights that were previously difficult to obtain.
These insights allow our small business customers to understand more quickly what next steps they might need to take to tackle what's on the horizon. Seeing a few steps ahead becomes even more important and difficult during the rush of the holidays, when a small business is likely already overwhelmed.
As Anna and Nathanael Bailey, husband and wife co-owners of Bailey Builds, put it, "Intuit's AI tools help us better prepare and understand product demands, especially during the holiday season. Since it's data-driven, we don't have to guess." This allows the Baileys to be more strategic as they navigate the busiest time of the year, saving them time and headaches while also helping them make more money.
Benefiting from AI technology today
No matter the time of year, small business owners have to wear a lot of hats; they have to be the CEO and CFO one minute and then be ready to stock shelves and deliver orders the next, with virtually no breaks in between. Joseph Wight, co-founder of the Baltimore-based Wight Tea Company, says that small business owners like him just "grind, grind, grind until the end of the year."
And we know they push through because they are passionate about their products, and they know that they can bring joy to consumers across the country and around the globe. As Wight added, "Intuit's AI tools are huge because they allow us to focus on what we need to do to get our product manufactured and out the door—it takes care of the rest." Intuit's AI tools help at every step of the way by serving personalized insights, providing expert advice, and helping SMBs make informed financial decisions.
While small businesses are often underrepresented in traditional economic data, they're critical to powering local communities. As our recently released Intuit QuickBooks Small Business Index Annual Report shows, there's a strong correlation between higher use of digital tools and better business performance. Enabling small businesses to use AI-enabled digital tools can help power small business prosperity.
This holiday season, learn more about how Intuit's AI tools are helping small businesses grow and do more. And join us in shopping small this holiday season!